SpaceCoastIRadio.com
Starts Our Christmas Music
After December 1, 2015...
Sponsors Wanted
Click Here!
Contact Us Page
Click Here!
Your SpaceCoastIRadio.com
Host Jimmy Lawson
Text Me At: 321-261-7808
Business Phone Line
10am est. To 5pm est.
Monday - Friday
321-205-9005

Use Shoutbox To Give Feedback
On How We Are Doing
With The Music
Played Here At SpaceCoastIRadio.

SKYPE Name: spacecoastiradio

Join Us On Skype|It's Free
Click On Skype Logo To Download
Opens In New Window!

SpaceCoastIRadio.com
Is Filed With Florida
Secretary of State
Registration #G11000098102.
Doing Business As
SpaceCoastIRadio.com
Click Above Image To View.
News Outlet's View RSS Feed's!
Subscribe To
SpaceCoastIRadio.com
Playlist Feed|Click Here!
Opens In New Window!
Free Software
Click Here!
SpaceCoastIRadio.com
Chat Room Invite Your Friends And
Chat With Them. Click On Above Image
To Use This Chat Room!
Opens In New Window!
The Computer Repair Zone
(Sean Dickens) Not Only Repairs Computer's
He Provides Domain Name's
And Hosting Service
Manager: Sean Dickens
Call Today 321-421-7630
Buy Your SpaceCoastIRadio.com
Hats, T-Shirts, Mugs,
Etc Here!
Click Above Image!
Todays Date

---
:::Policy Change:::
Starts November 20, 2015
Music Artist Who Are A Paid Sponsor
Using A Program Event Will Be Promoted
Here At SpaceCoastIRadio.com...
When Their Songs Play Will Posts
In Our Twitter and Facebook.
Become A Sponsor Now!

Our Sponsors Click Here!

Listener Performance Music Artist Will Contiune In Our Mix
If You Need To Know If Your Music Is Being Aired,
Have Your Ears On and Check Our Last 10 Songs Played Page.
Listener Performance Music Artist Songs Are Played
Between 10am est To 10pm est Monday To Friday,
And Will Receive 2 to 3 Plays Each Day
During Above Period of Their Music.
This Includes Our Sponsored Music Artist.
(Media Player Tuned In Supports Our Music Artist Only.)
---
Music Artist Who Want Their Music For Ad Placement Like Music Artist Country Lou Watson.
Cost Is 35.00 Per Month 30 Sec Audio
To Be Played Monday - Friday From 10am est - 10pm est Ever 90 Min.
On Internet Radio Station SpaceCoastIRadio
Call 321-205-9005 For More Details.
---
---
You May Rate Our Events Here Also!
---
Songs Rated|Click Here!
---
---
We Fight for Animals. Will You Join The Fight?
Click Above Image For More Details.|Opens In New Window!
---
Click Accuweather Image Above|Opens In New Window!
Eyewitness News Live Video|Click Here To View!
SpaceCoastIRadio.com Business Cards
Click Above Card To Print!
SpaceCoastIRadio.com Is On
TuneIn.com,
Amazon Prime Fire TV,
And Roku Streaming...
More About Mae Lawson
Buy Her Song Here.
Click Above Image To View!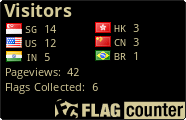 Above Flag Counter Posted
February 14, 2014...
United States
East Coast Time!